PRODUCTS QUALITY
& TRANSPARENCY

At Biosphere Nutrition we pride ourselves on our premium products. Without taking any shortcuts we have selected the best ingredients that our bodies can actually use.
PRODUCTS QUALITY
& TRANSPARENCY
At Biosphere Nutrition we pride ourselves on our premium products. Without taking any shortcuts we have selected the best ingredients that our bodies can actually use.
At Biosphere Nutrition, we provide you with the best ingredients the nutritional industry has to offer to enable you to live stronger and healthier. Leveraging our passion and innovative dietary supplements expertise, we focus on finding the cleanest, purest, and naturally sourced ingredients to offer safe and high functional quality products to our customers.
What set us apart from others is; our commitment – avoiding cheap, harmful, synthetic or poorly absorbed forms of ingredients yet provide you with great products at affordable prices. We believe everyone deserves to live a normal and healthy life. Whether you're a professional, athlete, work at home parent, or student, our products offer a nutritional edge in all daily works of life.
PROFESSIONALLY FORMULATED SUPPLEMENTS
When formulating our products, we start by working out what most people need. We then put together a handful of ingredients and research each form they may be available in as not all supplements are created equal. Bioavailable is our promise which is why we seek out the ingredients that have been proven to be best absorbed by the human body.
Aiming for naturally sourced ingredients allows us to create a clean, healthy supplement while also offering the best absorption. We combine the knowledge of professionals that are regularly educating themselves in an ever-expanding field to create a product range that really works.

Product Ingredients
We only use the best researched and absorbable forms of our ingredients to ensure you're getting a safe product that actually works. We never include any artificial sweeteners, colours, flavours, or preservatives. All our flavouring profile comes from plants.
Label Transparency
We're proud about what ingredients we choose to include in our products so we'll never hide anything behind a proprietary blend. Everything in our products you can find on the label. The amount of all key ingredients are stated, and only those ingredients used to flavour, sweeten and colour are listed under other ingredients.
Heavy Metals
Our ingredients are specifically selected for their extremely low levels of heavy metals. A huge problem with cheap ingredients coming out of China is the heavy mineral content, making the argument that some supplements could be causing more harm than good. As well as selecting the cleaning ingredients, further lab tests are done on our product to generate heavy metal reports to make sure our products are clean.
Biosphere Nutrition is a nutritional supplement company specialising in creating the most bioavailable supplements that function to protect health-conscious individuals against the most common health concerns and deficiencies. Founded in 2015, we are a family-owned and operated company based in Auckland, New Zealand. Our ultimate goal is to improve the health and wellness of people all over the world.
Since our inception as a proud provider of bioavailable supplements, Biosphere Nutrition has become an industry leader in providing the highest quality supplements available today. With the health and wellness of every individual whether man or woman at the heart of our company, we team up with an experienced Doctor Ron Goedeke, who has been running an alternative wellness clinic for over ten years, and Nutritionist Kaytee Boyd to create exceptional nutritional products with real benefit. We take pride in putting the quality and efficacy of our products above everything else.
RECOMMENDED BY PROFESSIONALS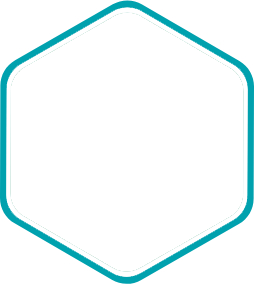 Doctor Ron Goedeke
MD, BSc Hons MBChB, FNZCAM
Dr Ron Goedeke has been operating a wellness clinic focused on health and well-being for over ten years.
He specialises in functional medicine and has been a member of the American Academy of Anti-aging since 1999. He has helped thousands of patients improve their health through correct nutrition, supplementation and hormone balance at the Appearance Medicine and Wellness Centre. With years of clinical experience, he has come to understand which supplements offer the biggest health benefits and has been a great asset to choosing the right ingredients to use.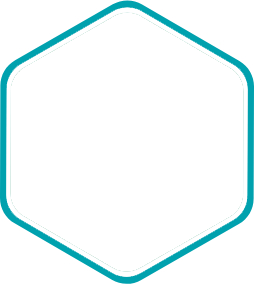 Nutritionist Kaytee Boyd
BSc B, PHED, CHEK NLCII
Kaytee Boyd has been working in many facets of the health industry for the last twenty years.
After studying human nutrition and sports science, Kaytee has continued to educate herself through the CHEK Institutes wellness programmes. Through on-going education, she is at the forefront of nutrition and wellness and has played an important role in the formulation and construction of the Biosphere Nutrition product range.