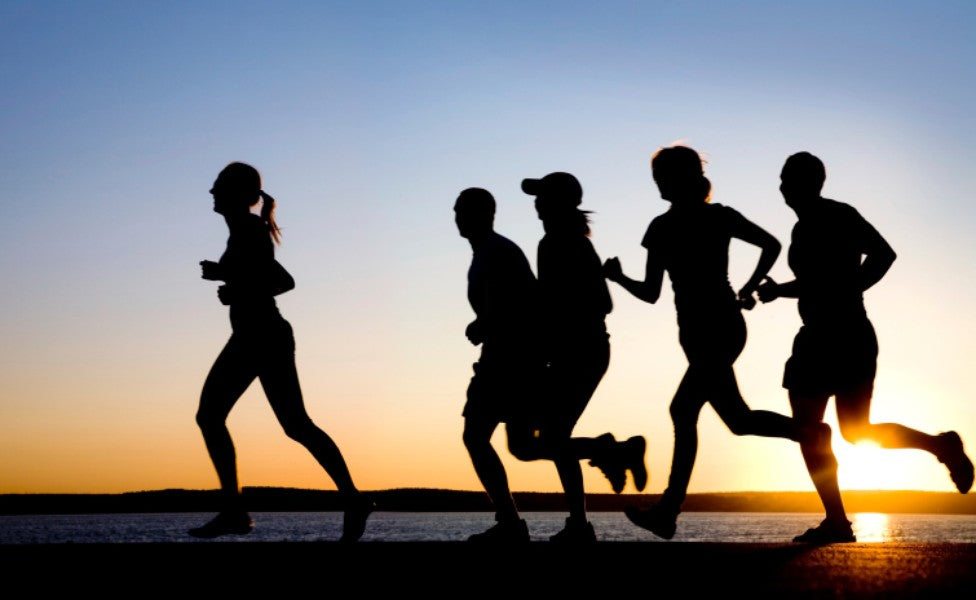 Enhancing Exercise Performance and Recovery with Astaxanthin
Astaxanthin is rapidly gaining recognition in the wellness community for its host of health benefits. This naturally occurring carotenoid is hailed as one of the most potent antioxidants and anti-inflammatory substances available. Found predominantly in marine life, particularly in creatures with pink-hued flesh like salmon, lobsters, and even flamingos, astaxanthin is rising to prominence in the world of sports nutrition.
The Powerhouse of Natural Antioxidants
Many professional athletes, from a broad spectrum of sports, incorporate Astaxanthin into their nutrition regimen for a variety of well-documented reasons. Astaxanthin provides numerous proven benefits, including an increase in stamina, enhancement of performance, and expedited recovery times. The underlying science behind these properties is the carotenoid's extraordinary ability to mitigate oxidative stress.
Inflammation, injury, lactic acid accumulation, and post-exercise muscle soreness stem from free radicals produced by the body during physical exertion. These reactive molecules trigger post-exercise inflammation, which serves as a crucial signal for your body to kickstart the recovery and muscle growth process. However, if these free radicals are not neutralized effectively, they can assault muscles, ligaments, and joints, leading to inflammation, aches, and pains. Here's where astaxanthin comes into play, making physical activity less taxing on the body by optimizing recovery.
Fast-Track Your Performance Goals with Astaxanthin
Athletes across all disciplines have reported remarkable results when supplementing with Astaxanthin, noting its benefits within just a few days. The outcome? Enhanced performance, longer-lasting stamina, and easily attainable athletic goals. Astaxanthin bolsters athletes' journey towards their objectives by offering:
Improved recovery times, facilitating more extended or more intense training sessions.
Amplified endurance and physical strength for challenging workouts.
Alleviation of muscle soreness, swelling, and joint stiffness through its potent anti-inflammatory attributes.
Neutralization of free radicals with its unmatched antioxidant power.
The Free Radical Conundrum in Exercise
Exercise is an essential component of an optimal health regimen, but intense or prolonged physical activity can lead to an overproduction of free radicals. This overabundance is generally not a concern for most people, except for those engaging in endurance and high-intensity exercise.
During these demanding workouts, the body produces an excessive amount of free radicals, leading to fatigue, inflamed muscles and joints, and a higher risk of injury. These reactive molecules are a by-product of our bodies burning fats and sugars to generate energy. The more strenuous or prolonged an exercise routine, the more energy is consumed, leading to a higher production of free radicals. It doesn't take long before the body starts struggling with these elevated free radical levels, resulting in rapid onset of pain and fatigue.
Astaxanthin: The Ultimate Exercise Ally
For those pushing their physical limits regularly, Astaxanthin serves as the ideal exercise companion. This nutrient binds to working muscle cells, safeguarding the components responsible for generating the energy demanded by the body. As energy is expended and free radicals are produced, Astaxanthin is ready to step in, combat the free radicals, alleviate fatigue swiftly, prevent inflammation, and minimize the risk of injury.
Athletes turn to Astaxanthin for its potent anti-inflammatory and antioxidant properties, which have been demonstrated to enhance athletic performance significantly. The growing body of research attesting to the benefits of Astaxanthin for athletes, coupled with its natural origins, has led to its widespread acceptance in the sports community. This powerful carotenoid is fast becoming the go-to supplement for those aiming to optimize their physical performance and recovery.
Summary
1. Powerful Antioxidant Properties
Astaxanthin is a potent antioxidant, which helps to reduce oxidative stress and inflammation, supporting muscle recovery and reducing muscle damage caused by intense exercise.
2. Enhanced Endurance
Research shows that astaxanthin can improve exercise performance by increasing the body's ability to utilize fatty acids for energy, leading to greater endurance.
3. Reduced Muscle Fatigue
Astaxanthin has been found to decrease muscle fatigue during exercise, allowing athletes to maintain higher levels of performance for longer periods.
4. Improved Oxygen Utilization
Astaxanthin improves the efficiency of oxygen transport and utilization, helping to enhance aerobic capacity and overall exercise performance.
5. Anti-inflammatory Effects
Astaxanthin has strong anti-inflammatory properties, which can help to reduce inflammation and soreness in muscles after exercise, promoting faster recovery.
6. Supports Mitochondrial Function
Astaxanthin can improve mitochondrial function, providing increased energy production during exercise and promoting better recovery post-workout.
7. Enhanced Cardiovascular Function
Astaxanthin has been shown to improve blood flow and cardiovascular function, which can contribute to better oxygen delivery and nutrient transport to muscles during exercise.
8. Supports Immune System Health
Astaxanthin has immune-boosting properties, which can help athletes maintain a healthy immune system, reducing the risk of illness and supporting recovery.
9. Improved Muscle Strength
Some studies suggest that astaxanthin supplementation may lead to increased muscle strength and power output, contributing to better overall exercise performance.
10. Accelerated Recovery Time
By reducing inflammation, oxidative stress, and muscle damage, astaxanthin can help to speed up the recovery process, allowing athletes to return to training more quickly and with less discomfort.