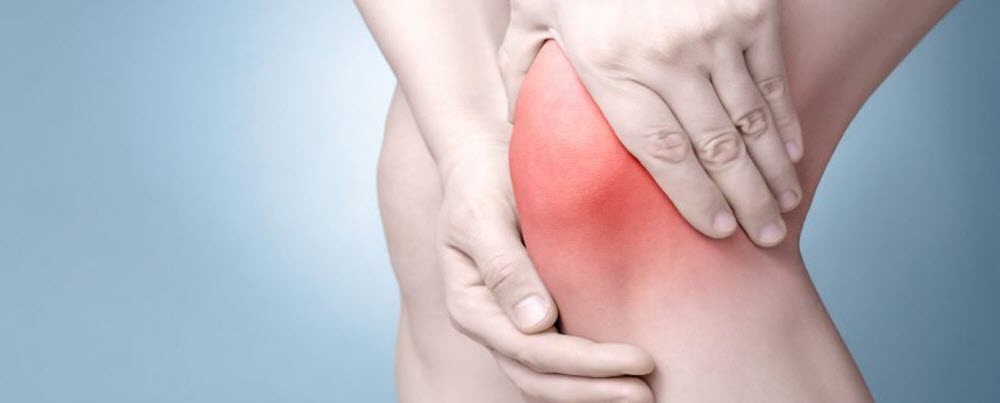 Magnesium and Inflammation
For many people inflammation of some part of the body can cause ongoing pain and discomfort, making painkillers and anti-inflammatory medication part of a daily routine. For so many health concerns, diseases and injuries one generally finds inflammation at the root.
While small amounts of acute inflammation are important for acting as a signaling mechanism to recruit healing nutrients, chronic inflammation can result in cell damage and health problems. With all the inflammatory issues people suffer from, it is little wonder that pain killers and anti-inflammatory pills, gels and creams are such high selling products.
However, thanks to modern research, we know there are simple, off the shelf supplements that have amazing anti-inflammatory properties. Magnesium is becoming a wonder-supplement and among its many health benefits its anti-inflammatory properties are some of the best known.
A clear link between increased inflammation in a variety of disorders and reduced or insufficient levels of magnesium in the body have been noted. It doesn't seem to matter where the inflammation in the body is but taking extra magnesium as a supplement or eating a more magnesium rich diet does reduce the inflammation.
What is inflammation?
To understand how and why Magnesium helps with inflammation one needs to first understand what inflammation is.
When there is injury, irritation or infection in the body, inflammation is the response of the immune system trying to fight the problem. There are any number of elements that can cause inflammation, both internal and external. Furthermore, inflammation can be as a result of a hormone imbalance, injury, environmental stress or poor diet.
Almost any part of the body can become inflamed, and each form of inflammation may have its own name. For those who suffer with asthma the main area of inflammation is under and around the nose and nasal passages.
There are two types of inflammation, acute inflammation that lasts a few days and dies down once healing sets in and chronic inflammation which can last years and disturbs both bodily functions and physiology if not acted upon.
How Magnesium works to help combat inflammation
Magnesium controls some of the cellular activity associated with inflammation. A lack of or an imbalance of magnesium levels in the body lead to increased inflammatory activity. By introducing, reintroducing or increasing the levels of magnesium in the body, inflammation levels subside or cease to persist as vigorously or as frequently than a body with lower magnesium levels. Essentially, magnesium reduces the inflammation caused in response to injury, irritation or infection. Magnesium calms the reaction.
Magnesium is marvelous and studies have proven that swelling is decreased considerably while halting and reducing inflammation. Furthermore, magnesium prevents the development if metabolic syndrome. You really cannot lose when taking magnesium, firstly it reduces any existing inflammation and secondly reduces the chances of illnesses related to inflammation from occurring.
As with all supplements, magnesium is not a cure for the ailments that occur from or result in inflammation. Therefore, before considering magnesium as the sole medication for inflammation it is advised to seek medical advice.
The Role of Magnesium
Magnesium, an essential mineral, is involved in over 300 enzyme reactions within the body. It's crucial for bone health, nerve and muscle function, a steady heart rhythm, and a robust immune system. Interestingly, emerging research suggests a potential link between magnesium and inflammation.
Several studies have revealed that people with chronic inflammatory conditions often have lower magnesium levels than those without these conditions. A low magnesium level, also known as hypomagnesemia, can result in increased inflammation and oxidative stress. On the other hand, adequate magnesium intake appears to reduce inflammation.
The Science Behind Magnesium and Inflammation
The precise mechanisms by which magnesium influences inflammation are still under active investigation. However, a few key pathways have been proposed:
NF-kB pathway: Nuclear Factor kappa B (NF-kB) is a protein complex that plays a key role in regulating the immune response to infections. In many pathological conditions, an overactive NF-kB pathway results in chronic inflammation. Magnesium has been found to inhibit the activation of NF-kB, thus potentially reducing inflammation.

Cytokine production: Cytokines are a group of proteins that play a critical role in cell signaling during immune responses, including inflammation. Certain cytokines promote inflammation, while others reduce it. Low magnesium levels have been linked to increased production of pro-inflammatory cytokines.

Oxidative stress: Oxidative stress is a state of imbalance between free radicals (molecules with an unpaired electron) and antioxidants in your body. This imbalance can lead to cell and tissue damage, contributing to inflammation and various diseases. Magnesium acts as a natural calcium antagonist, which helps control oxidative stress, further implicating its role in managing inflammation.
Summary
Essential Role: Magnesium is an essential mineral that participates in over 300 enzyme reactions within the body, including those related to the immune system and inflammation.

Inflammation Association: Chronic inflammatory conditions are often associated with lower magnesium levels in individuals, suggesting a relationship between magnesium deficiency and inflammation.

Anti-Inflammatory Effects: Adequate magnesium intake seems to have an anti-inflammatory effect, reducing the severity or occurrence of inflammation.

NF-kB Inhibition: Magnesium can inhibit the activation of the NF-kB pathway, a protein complex that regulates immune responses. Overactivity of NF-kB can lead to chronic inflammation.

Cytokine Production: The mineral may also influence cytokine production, proteins that are crucial in cell signaling during immune responses. Low magnesium levels have been linked to an increase in pro-inflammatory cytokines.

Oxidative Stress Control: Magnesium helps control oxidative stress in the body, which can otherwise contribute to inflammation and various diseases.

Preventing Inflammation: Ensuring sufficient magnesium levels in the body may help manage and prevent inflammatory conditions.

Dietary Intake: Consuming a balanced diet rich in magnesium-containing foods like green leafy vegetables, whole grains, nuts, and seeds can help maintain adequate magnesium levels.

Magnesium Supplements: Magnesium supplements can also be used to ensure sufficient intake, although medical advice should be sought before starting a supplement regimen.

Topical Application: Topical application of magnesium through oils or creams is another method to increase magnesium levels, although research on their effectiveness is ongoing.
Magnesium Information
For more everything you need to know about magnesium and magnesium supplements, check out our comprehensive information page here.
Magnesium
We've created a magnesium supplement with a combination of three types of highly absorbable magnesium at a therapeutic dose. Our magnesium comes as an easy to mix, great tasting powder to ensure optimal absorption. To learn more about our magnesium, check out the product page here.