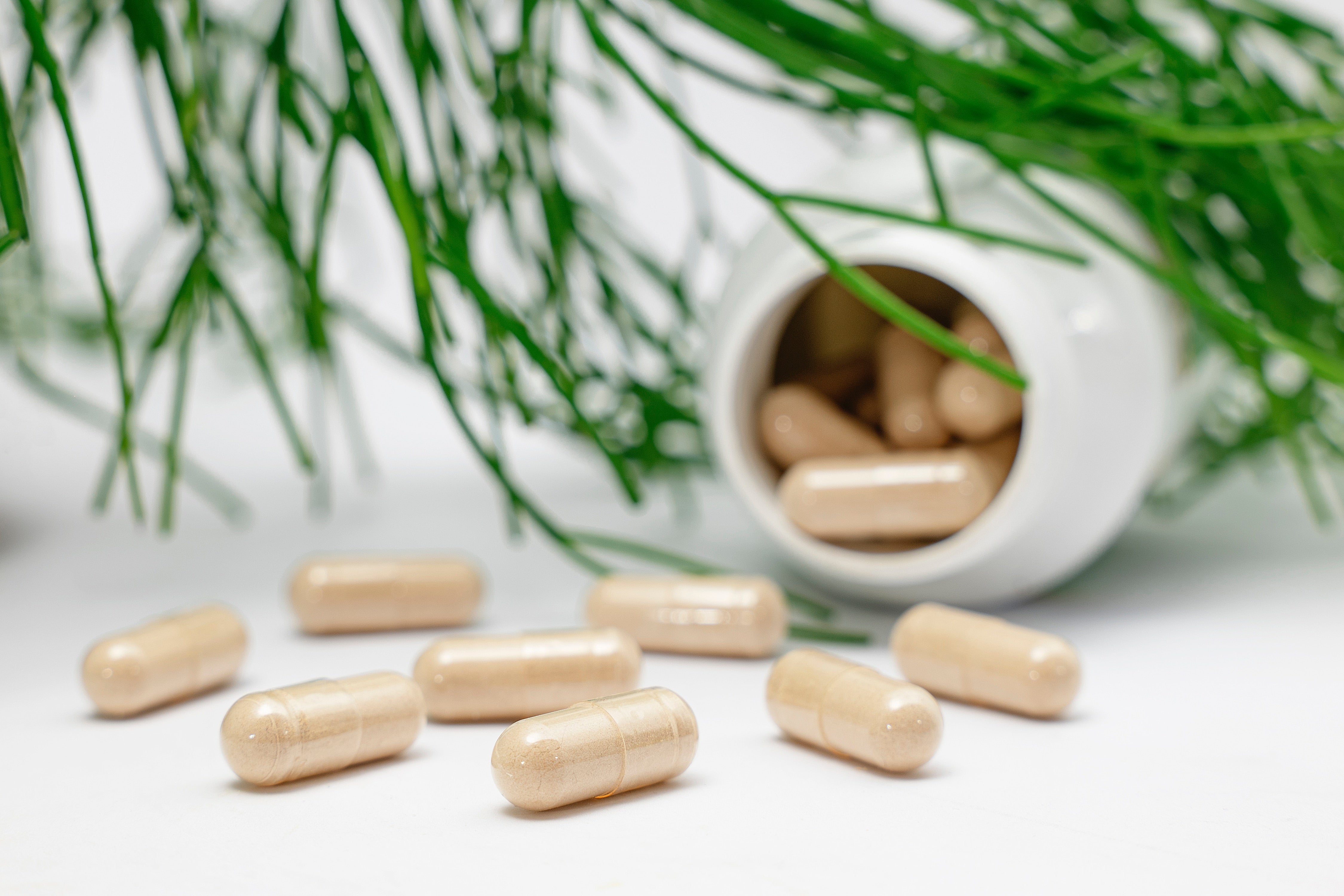 Magnesium: A Natural Sleep Aid Every Middle-Aged Woman Needs
Are you tired of turning and tossing all night, trying to get a proper night's sleep? Well, we have some fantastic news for you! Magnesium supplements could be the natural sleep aid you've been searching for. Not only do they help you drift off into a peaceful slumber, but they also provide several other health benefits. So, if you're a middle-aged woman looking to improve your sleep and overall well-being, read on to discover why magnesium supplements might just be your new best friend.
Why Middle-Aged Women Need Magnesium Supplements
As you age, your body's ability to absorb magnesium naturally decreases. This means that middle-aged women are more likely to experience a magnesium deficiency, which can lead to several health problems, including poor sleep. A lack of magnesium can also exacerbate menopausal symptoms, such as hot flashes and night sweats, further disrupting your sleep.
In addition to impacting your sleep quality, a magnesium deficiency can result in muscle cramps and spasms, fatigue, osteoporosis, and even anxiety and depression. By supplementing with magnesium, you can help counteract these issues and improve your overall health and wellness.
How Magnesium Supplements Improve Sleep
You might be wondering how exactly magnesium supplements can help you sleep better. Well, it's all about how magnesium interacts with your body. Magnesium is an essential mineral that plays a crucial role in over 300 biochemical reactions in your body. When it comes to sleep, magnesium is particularly important for:
Regulating Your Body's Natural Sleep-Wake Cycle:

Magnesium helps to maintain healthy levels of the sleep hormone melatonin, which is responsible for regulating your circadian rhythm. By keeping your melatonin levels balanced, magnesium helps you fall asleep faster and stay asleep all throughout the night.
Relaxing Your Muscles and Nervous System:

Magnesium has a soothing effect on your nervous system and helps to relax your muscles. This relaxation is essential for a restful night's sleep, as it allows your body to fully unwind and repair itself during the night.
Reducing Stress and Anxiety:

Magnesium can help to lower your cortisol levels, which is the hormone responsible for stress and anxiety. By keeping your cortisol levels in check, magnesium can help you feel more relaxed and less anxious, making it easier for you to drift off to sleep.
Choosing the Right Magnesium Supplement
Now that you know how magnesium can help you sleep better, it's essential to choose the right supplement for your needs. When it comes to magnesium supplements, there are several different forms available, including magnesium oxide, magnesium citrate, and magnesium glycinate, among others.
Magnesium oxide is a natural form of magnesium found in many over-the-counter supplements. However, it has a low bioavailability, meaning your body doesn't absorb it very well. Magnesium citrate, on the other hand, has a higher bioavailability and is more easily absorbed by your body. This form of magnesium is excellent for promoting relaxation and improving sleep quality.
Magnesium glycinate is another popular option, as it is highly bioavailable and gentle on the stomach. This form of magnesium is particularly beneficial for those with sensitive stomachs or those who have experienced gastrointestinal issues with other magnesium supplements.
When choosing a magnesium supplement, look for one that provides at least 300-400 mg of magnesium per serving, as this is the recommended daily intake for adult women. Additionally, opt for a high-quality supplement from a reputable brand to ensure you're getting a pure and effective product.
Conclusion
If you're a middle-aged woman looking to improve your sleep and overall well-being, magnesium supplements could be the natural sleep aid you need. By helping to regulate your sleep-wake cycle, relax your muscles and nervous system, and reduce stress and anxiety, magnesium can help you drift off into a peaceful slumber and wake up feeling refreshed and rejuvenated. 
If you are looking for the best magnesium supplements in NZ, Biosphere Nutrition is the right choice for you. Our magnesium is carefully formulated to ensure maximum absorption and effectiveness, and we use only the highest quality ingredients sourced from reputable suppliers worldwide. With our magnesium supplements, you can feel confident that you're giving your body the nutrients it needs to thrive. Let us help you achieve optimal health and wellness! Browse our collection of supplements and experience the difference for yourself!
Magnesium Information
For more everything you need to know about magnesium and magnesium supplements, check out our comprehensive information page here.
Magnesium
We've created a magnesium supplement with a combination of three types of highly absorbable magnesium at a therapeutic dose. Our magnesium comes as an easy to mix, great tasting powder to ensure optimal absorption. To learn more about our magnesium, check out the product page here.