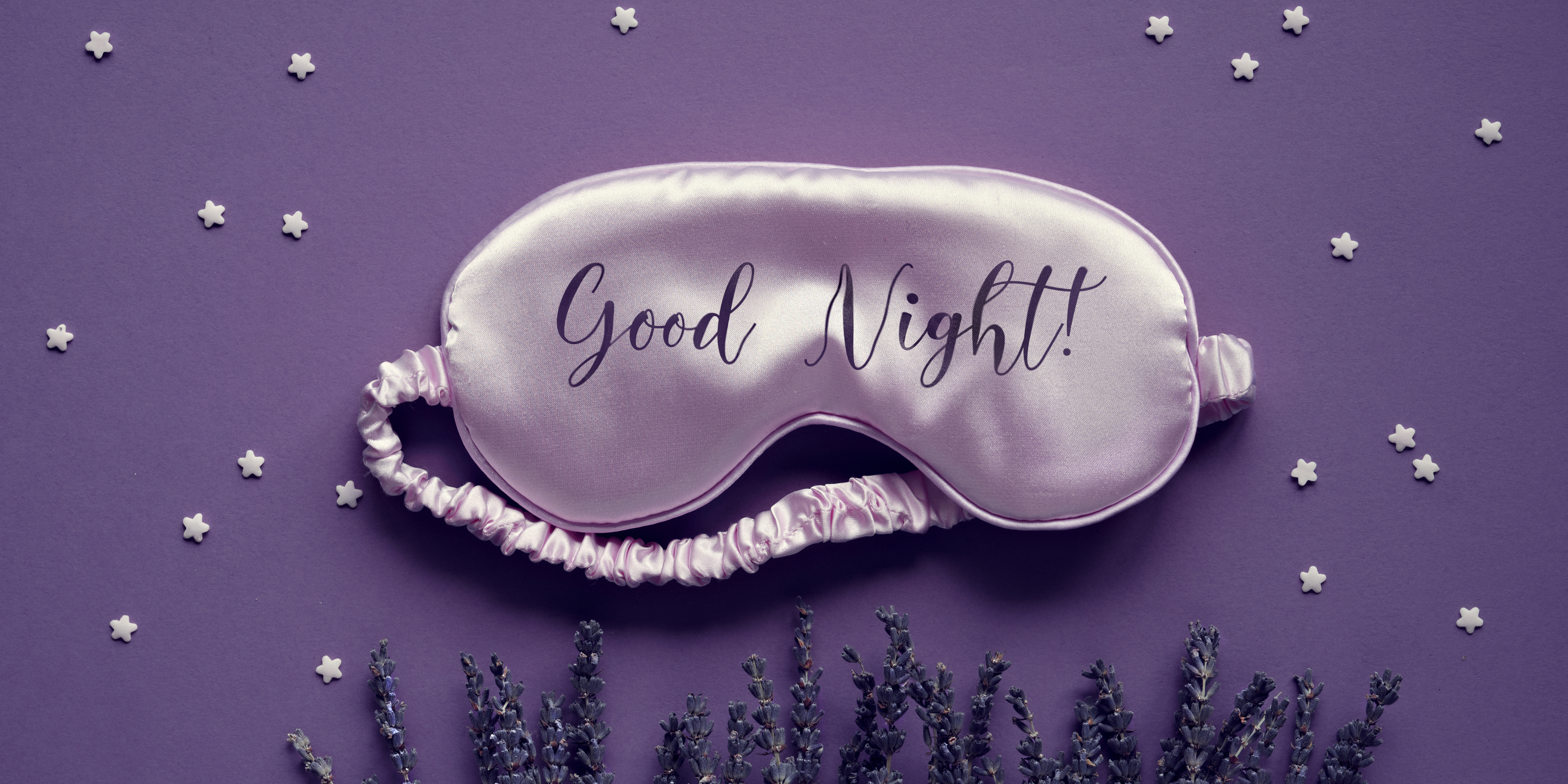 Dream On: The Surprising Connection Between Sleep and Creativity
The Science of Sleep: Understanding the Brain's Creative Processes during Sleep
Sleep is more than just a passive state of rest. It is a dynamic process during which our brain engages in a variety of critical functions. During sleep, our brain cycles through several stages, each associated with unique brainwave patterns and physiological states. These stages include light sleep, deep sleep, and Rapid Eye Movement (REM) sleep. Each of these stages plays a role in the brain's creative processes, but the intricate details of how these processes work are still being uncovered by neuroscientists.

During the initial stages of sleep, our brains are engaged in organizing and processing the day's information. It is in these stages that our brains begin the crucial task of consolidating our memories, a process that is essential for learning and creativity. As we move into deeper stages of sleep, our brains continue this work, solidifying the neural pathways that connect our experiences, thoughts, and emotions.

It is in the REM stage of sleep, however, that our brains become particularly active, almost as active as when we are awake. During REM sleep, our brains are not only consolidating memories but also making connections between seemingly unrelated ideas. This ability to connect disparate concepts is the heart of creativity, making REM sleep a critical component of the creative process.
The Stages of Sleep: How Each Phase of Sleep Affects Creativity
Each stage of sleep has a unique impact on creativity. In the initial stages of light sleep, our brains begin the process of memory consolidation. As we move into deeper sleep, this process continues, with our brains solidifying the connections between neurons that store our memories. This consolidation of memories is crucial for creativity, as it allows us to draw on our past experiences to generate new ideas and solutions.

However, it is during the REM stage of sleep that our brains become most conducive to creativity. In this stage, our brains are highly active, and we often experience vivid dreams. It is during these dreams that our brains are able to make connections between seemingly unrelated ideas, a process known as associative thinking. This form of thinking is central to creativity, allowing us to come up with novel ideas and solutions.

The importance of each stage of sleep to creativity underscores the importance of a full night's sleep. Only by cycling through all the stages of sleep can our brains fully process the day's information and maximize our creative potential.
The Role of REM Sleep in Creative Thinking and Problem Solving
REM sleep plays a unique role in creative thinking and problem solving. In this stage of sleep, our brains are highly active, almost as active as when we are awake. This heightened activity allows our brains to engage in associative thinking, making connections between seemingly unrelated ideas. This ability to make novel connections is a key component of creativity and is central to our ability to come up with innovative solutions to problems.

Studies have shown that people are more likely to come up with creative solutions to problems after a period of REM sleep. This is likely because the associative thinking that occurs during REM sleep allows us to see problems from different perspectives and make connections that we might not make when we are awake.

Furthermore, the vivid dreams that we often experience during REM sleep can also contribute to creativity. Many artists and writers have reported drawing inspiration from their dreams, suggesting that the creative thinking that occurs during REM sleep can extend into our waking lives.
The Power of Lucid Dreaming: Using Dreams to Enhance Creativity
Lucid dreaming, the ability to become aware that you are dreaming and even control the content of your dreams, offers a unique avenue for enhancing creativity. In a lucid dream, the constraints of reality are lifted, allowing us to explore ideas and scenarios that would be impossible in our waking lives. This freedom to explore the realms of the impossible can provide a fertile ground for creativity.

In a lucid dream, we can actively engage with our subconscious mind, which can be a source of great creativity. We can ask questions, solve problems, or simply explore different scenarios, all of which can provide inspiration for creative projects or solutions.

Despite its potential benefits, lucid dreaming can be challenging to master. It requires practice, patience, and often, a degree of trial and error. However, for those who are able to achieve lucidity in their dreams, the potential for enhanced creativity is considerable.
Sleep and Memory: How Sleep Consolidates and Enhances Creative Ideas
Sleep plays a vital role in memory consolidation, the process by which short-term memories are converted into long-term memories. During sleep, particularly during deep and REM sleep, the brain reviews and strengthens the neural connections that constitute our memories.

This consolidation of memories is crucial for creativity, as it provides a rich database of experiences, facts, and ideas from which we can draw in our creative endeavors. Without this consolidation process, our ability to make connections between different pieces of information would be severely limited, hindering our creative potential.

Furthermore, sleep can enhance creative ideas by allowing our brains to process and recombine information in new ways. This is particularly true during REM sleep when our brains are highly active and engaged in associative thinking. By making novel connections between disparate pieces of information, our brains can generate new ideas and solutions, enhancing our creativity.
Sleeping on It: The Benefits of Taking Breaks and Napping for Creativity
The adage "sleep on it" contains a kernel of truth when it comes to creativity. Taking breaks and even napping can significantly boost our creative thinking.

During sleep, our brain continues to work on the problems we were tackling when awake, processing information, making connections, and generating potential solutions. As such, sleeping on a problem can often lead to creative insights upon waking.

Napping, too, can be beneficial for creativity. Even short naps can provide a boost to creativity by allowing our brains to briefly enter the restorative stages of sleep. Naps can also help alleviate the effects of sleep deprivation, which can significantly impair creativity.
Sleep Deprivation and Creativity: The Negative Effects of Insufficient Sleep
While sleep can enhance creativity, the converse is also true - sleep deprivation can severely hinder our creative thinking. Lack of sleep impairs our cognitive functions, including memory, attention, and problem-solving skills, all of which are essential for creativity.

Chronic sleep deprivation can be particularly detrimental to creativity. It can lead to mood disturbances, decreased motivation, and increased stress, all of which can stifle creativity. It can also impair our ability to think divergently, a type of thinking that involves generating many unique ideas and is central to creativity.
Sleep and Mood: The Relationship between Emotional Well-Being and Creativity
Sleep and mood are intricately linked, and both have significant implications for creativity. Good sleep can enhance our mood, reduce anxiety, and increase positivity, all of which can facilitate creative thinking. On the other hand, poor sleep can lead to negative moods and increased stress, which can hinder creativity.

Research has shown that people are often more creative when they are in a positive mood. This is likely because positivity broadens our thinking and enables us to make more creative connections. As such, the mood-enhancing effects of good sleep can indirectly boost our creativity.
Techniques for Enhancing Creative Sleep: Meditation, Visualization, and Relaxation Techniques
Given the profound impact of sleep on creativity, it's beneficial to explore techniques that can enhance our sleep quality. Practices such as meditation, visualization, and relaxation techniques can all improve our sleep and, by extension, our creativity.

Meditation, particularly mindfulness meditation, can help us relax and prepare our minds for sleep. By focusing on the present moment and letting go of distracting thoughts, we can ease into sleep more easily and achieve a deeper, more restorative sleep.

Visualization, too, can be a powerful tool for enhancing sleep. By imagining a calming scene or a successful outcome to a problem, we can not only relax our minds but also prime them for creative thinking during sleep.

Relaxation techniques, such as progressive muscle relaxation and deep breathing exercises, can also help prepare our bodies for sleep. These techniques can lower our heart rate, reduce stress, and help us achieve a state of relaxation conducive to sleep.
The Benefits of a Good Night's Sleep: How Improved Sleep Quality Can Boost Creativity and Productivity
Good sleep is not only beneficial for creativity but also for productivity. Well-rested individuals tend to be more focused, motivated, and efficient, all of which can enhance productivity. In this sense, the benefits of a good night's sleep extend far beyond creativity.

Good sleep can also enhance our cognitive functions, such as memory, attention, and problem-solving skills, which are all vital for both creativity and productivity. Furthermore, the mood-enhancing effects of good sleep can contribute to a positive work environment, further boosting productivity.
Summary
The connection between sleep and creativity is profound and multifaceted. Whether it's the creative problem-solving that occurs during REM sleep, the inspiration we can draw from lucid dreams, or the memory consolidation that builds the foundation of our creative ideas, sleep is inextricably linked to our creative potential. Understanding this connection can not only enhance our creativity but also our
overall well-being
and productivity. So, let's dream on, nurturing our sleep as we would our creativity.
Deep Sleep Support
We've created a Deep Sleep Supporting supplement with a combination of the best available ingredients proven to assist in a better night's sleep. This supplement is an easy-to-mix, great-tasting powder, offering a therapeutic dose of the nutrients your body needs to relax and fall asleep. Learn more about it here.