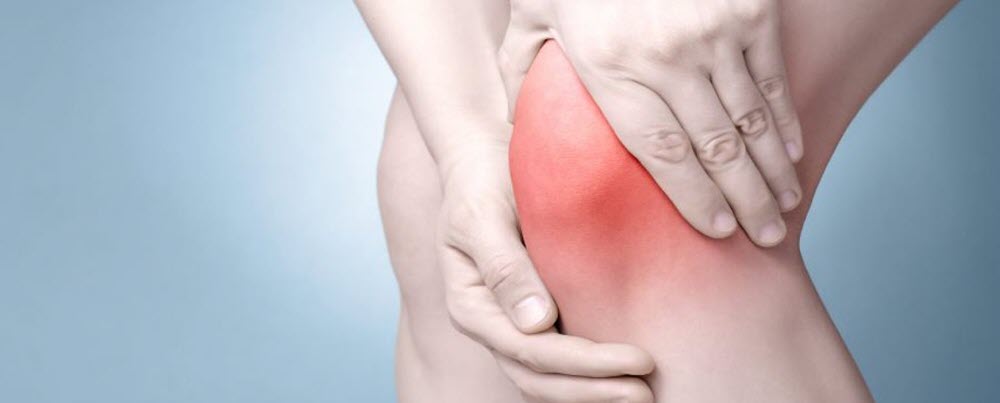 Astaxanthin: Nature's Potent Antioxidant for Fighting Inflammation
Inflammation is painful, irritating and can be life-threatening. Often presenting itself in the form of pain, redness or swelling, inflammation can be a result of countless different factors. There are plently of anti-inflammatory drugs on the market, some better than others, some with side-effects and some that barely work at all. However, there is a natural substance that is used in many anti-inflammatory tablets, gels, creams and sprays and is regarded as the most powerful natural anti-inflammatory known to man. Astaxanthin is the king of all anti-inflammatories!
What is Astaxanthin?
Before getting carried away with what is being termed a miracle supplement, it is worthwhile knowing what Astaxanthin is. Astaxanthin is a 100% natural extract from algae, and it is the substance that gives salmon, prawns and other aquatic creatures the pinky orange colour. It is also the stuff that allows salmon to swim upstream.  Only recently has this amazing substance begun to be fully understood and its anti-inflammatory properties are some of the most impressive of all.
Astaxanthin and Inflammation
Astaxanthin's antioxidant properties play a significant role in mitigating inflammation. Reactive oxygen species (ROS) and other free radicals produced in the body can trigger inflammation when they accumulate. As a potent antioxidant, astaxanthin neutralises these harmful molecules, thereby preventing the triggering of the inflammatory cascade.
Multiple scientific studies illustrate astaxanthin's anti-inflammatory potential. According to a study published in the journal "Marine Drugs" in 2015, astaxanthin could inhibit the production of pro-inflammatory cytokines, substances that promote inflammation. The study found that astaxanthin effectively suppressed inflammation by inhibiting nuclear factor kappa-light-chain-enhancer of activated B cells (NF-κB) and activated protein-1 (AP-1), both of which play a critical role in regulating the immune response to infection.
Moreover, a 2019 study in "Nutrients" discovered that astaxanthin could mitigate inflammation and oxidative stress in kidney disease patients. This result suggests that astaxanthin could potentially have protective effects in other inflammation-related conditions.
Powerful anti-inflammatory
Astaxanthin stands out of from other similar natural substances with anti-inflammatory properties in that it is longer lasting and simply more potent. It is one of the few substances that can cross the "blood barrier" between the bloodstream and the vital organs in the body. The nutrient is fat-soluble and can deliver its potent health benefits without causing physical damage. This means that as an anti-inflammatory, Astaxanthin can reach places other drugs or nutrients can't.
Drugs not the answer to inflammation
With drugs like aspirin and Tylenol known to have specific side-effects it is becoming clear that more natural anti-inflammatory products are needed. Astaxanthin is natural and does a better job at relieving inflammation than all drugs.  Because of this there has been a flurry of research into Astaxanthin and how it treats inflammation and much of the reasoning is due to its combined antioxidant properties.
Astaxanthin is known to calm a number of inflammatory mediators and have no dangerous side effects. It also works differently to the drugs by gently working a number of inflammatory compounds rather than zoning in on just one. It makes sense to reduce the levels of inflammation in multiple compounds rather than eliminating inflammation in just one while others still rage.
Astaxanthin's Potential Therapeutic Uses
Given its anti-inflammatory and antioxidant properties, astaxanthin holds promise for managing various health conditions related to chronic inflammation. These include cardiovascular disease, neurodegenerative diseases, diabetes, and more.
Cardiovascular Health: Chronic inflammation is a key contributor to heart disease. Studies suggest that astaxanthin can decrease oxidative stress and inflammation that damage blood vessels, thus reducing the risk of atherosclerosis (hardening of the arteries).

Neurodegenerative Diseases: Inflammation and oxidative stress play a significant role in neurodegenerative diseases such as Alzheimer's and Parkinson's. Research indicates that astaxanthin can cross the blood-brain barrier, potentially protecting the brain and nervous system from inflammation and oxidative damage.

Diabetes: Chronic inflammation is a contributor to insulin resistance and the development of type 2 diabetes. Preliminary studies suggest that astaxanthin may reduce inflammation and oxidative stress linked to diabetes, though further research is needed.
What inflammation issues can Astaxanthin help address?
Just about any form of inflammation from a throbbing gum to sunburn can be addressed with Astaxanthin and the range of disorders it can treat is almost unending. Some of the more common disorders that can be treated include:
Tennis Elbow
Carpal Tunnel Syndrome
Rheumatoid Arthritis
Stiffness and pain after exercise
Astaxanthin can be taken as an oral supplement or be used as a cream.  It is found in a variety of natural anti-inflammatory products and is generally easy to source. If you are considering using Astaxanthin for more serious inflammatory disorders it is recommended to seek professional medical advice first.
Summary
1. Potent Antioxidant Properties
Astaxanthin is a powerful antioxidant that helps protect joint tissues from oxidative stress, which can damage cartilage and trigger inflammation.
2. Reduces Inflammation
Astaxanthin helps to reduce inflammation in joints by inhibiting the production of pro-inflammatory substances, such as cytokines and prostaglandins.
3. Protects Cartilage
Astaxanthin has been shown to protect cartilage from degradation by inhibiting matrix metalloproteinase enzymes that break down cartilage tissue.
4. Promotes Joint Lubrication
Astaxanthin supports the production of synovial fluid, which lubricates joints and reduces friction between bones during movement.
5. Supports Collagen Production
Astaxanthin can enhance collagen synthesis, leading to stronger joint tissues and improved overall joint health.
6. Improves Mobility and Flexibility
Supplementation with astaxanthin has been linked to improvements in joint mobility and flexibility, allowing for better range of motion and reduced joint discomfort.
7. Accelerates Recovery
Astaxanthin can help to speed up recovery after joint injuries by reducing inflammation and promoting tissue repair.
8. Delays Osteoarthritis Progression
Astaxanthin may help to slow down the progression of osteoarthritis by reducing inflammation, oxidative stress, and cartilage degradation in affected joints.
9. Enhances Exercise Performance
By supporting joint health and reducing inflammation, astaxanthin can contribute to improved exercise performance and reduced risk of joint-related injuries.
10. Supports Overall Joint Health
Regular supplementation with astaxanthin can contribute to long-term joint health by protecting joints from damage, reducing inflammation, and promoting tissue repair.