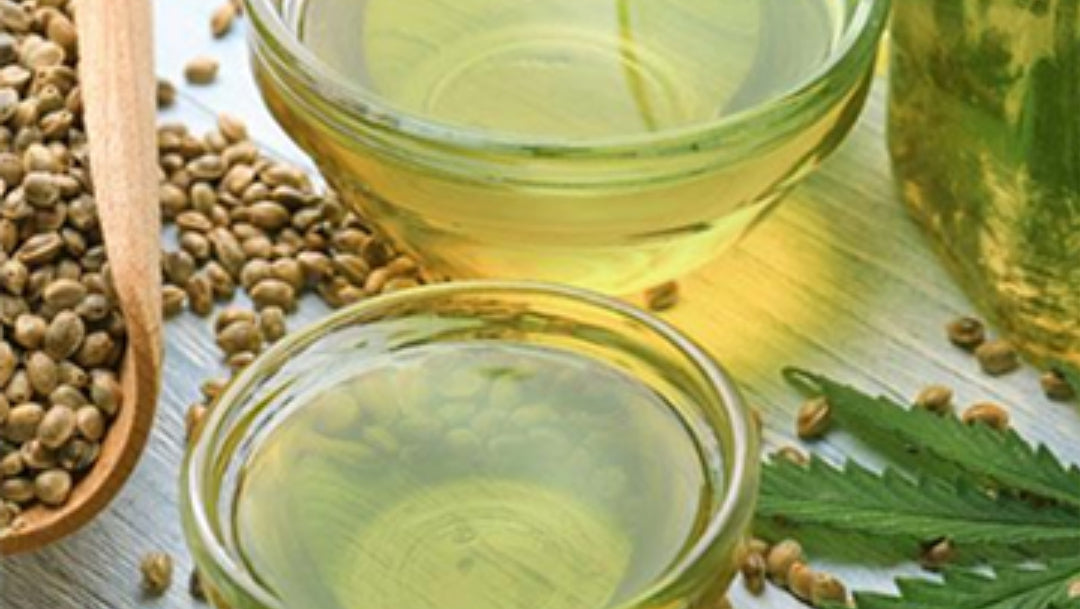 Hemp Seed Oil - What's all the hype about?
There has been some considerable talk around hemp seed oil for a few years and yet not everyone knows what it is, how it is made and what it is good for. Here is a very short overview of hemp seed oil that will shed some light on the wonderful natural product.
WHAT IS HEMP SEED OIL AND HOW IS IT MADE?
Hemp seed oil is pressed from the seeds of Cannabis sativa plants and has very little THC which is the molecule known for creating the stoned high that is associated with recreational cannabis. The seeds are cold-pressed in a process that is similar to olive oil to create a dark to clear light green liquid with an almost nutty taste. The oil is then either bottled or used in the manufacture of other products and shipped around the world.
NOT CBD OIL
CBD oil is becoming very popular today and Hemp Seed Oil should not be confused with the very different product. CBD oil is produced from the stalks, leaves and flowers of the hemp plant while hemp seed oil is produced from the seeds. Hemp oil is still packed with many nutrients, fatty acids and other elements that have many health uses and benefits.
THE USES OF HEMP SEED OIL
There are three primary uses of Hemp Seed Oil :
Skin Health
Brain Health
Heart Health
HEMP SEED OIL FOR SKIN
Hemp Seed Oil is very high in essential fatty acids and is exceptionally good for skincare. These fatty acids along with many vitamins and minerals help nourish the skin and help prevent inflammation and oxidation. Many people use hemp seed oil as an anti-aging treatment. Common uses for hemp seed oil include the treatment of :
eczema
dermatitis
psoriasis
varicose eczema
various types of acne
other inflammatory skin conditions
HEMP SEED OIL FOR THE BRAIN
The brain is a part of the body that finds many benefits from taking hemp seed oil. The same healthy fats that are so good for the skin are also highly beneficial for the brain. Furthermore, hemp seed oil contains polyphenols that are well known to protect the brain and although studies into this are at an early stage they are looking very promising.
HEMP SEED FOR THE HEART
In-depth studies into hemp seed oil in 2014 showed that hemp seed oil was outstanding in supporting cardiovascular health. Again the fatty acids and the wide array of vitamins were the primary assets. Positive effects on high blood pressure and in maintaining lower levels of cholesterol were some of the proven benefits of this amazing natural substance.
OVERALL BENEFITS
Overall benefits of hemp seed oil are being found in the areas of pain relief, muscle tension and general stress and anxiety. Hemp seed oil, as with other products originating from the cannabis plants is proving to have many all round health benefits that new studies are beginning to highlight.
You can check out more about hemp seed products at https://www.hempwellness.co.nz
Dr Ron Goedeke, specialises in alternative and functional medicine. He is a foundation member of the New Zealand college of Appearance medicine and has been a member of the American Academy of Anti-aging medicine since 1999. With over 20 years of experience in the anti-aging field, Dr Ron Goedeke is recognized as one of New Zealand's leaders in this new and growing field of medicine. Read more