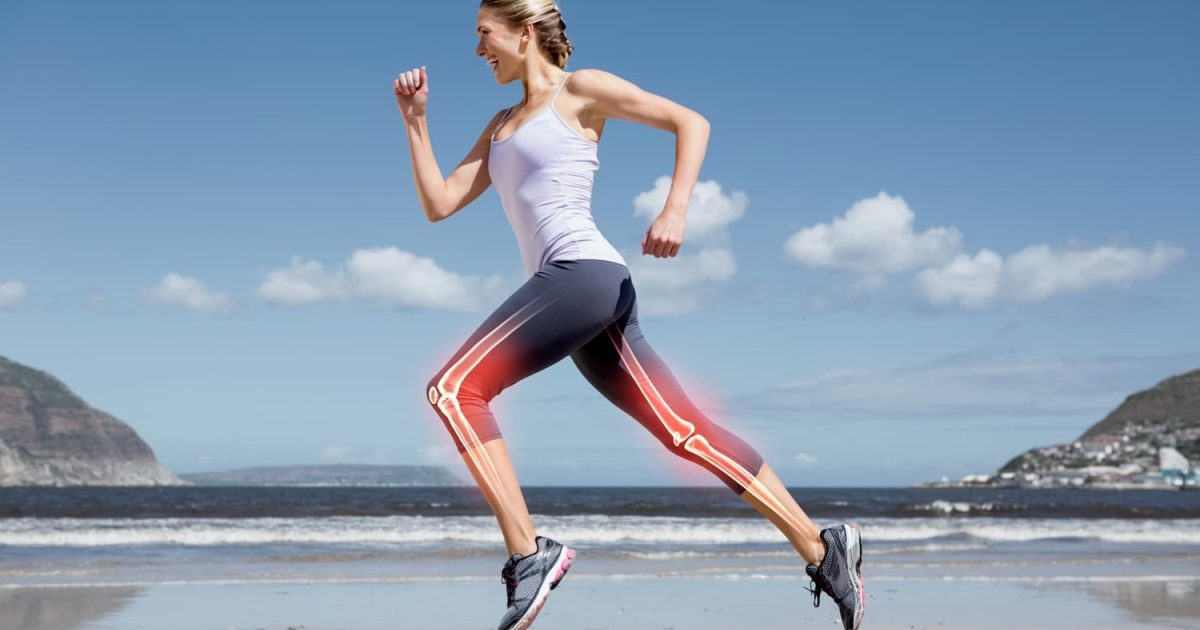 Magnesium for Bones - Why it's so important.
The Crucial Role of Magnesium in Bone Health
Introduction
As one of the most abundant minerals in the body, magnesium is renowned for its numerous roles, from energy production to muscle function. However, often overlooked is the important role that magnesium plays in maintaining optimal bone health. Bone health is crucial for overall well-being and longevity, and understanding the pivotal part magnesium plays can help us appreciate this essential mineral.
Magnesium: More Than Just a Mineral
Magnesium, primarily stored in bones and muscles, is involved in over 300 biochemical reactions in the body. These include nerve and muscle function, protein synthesis, blood glucose control, and regulation of blood pressure. Additionally, it plays a crucial role in the generation of the body's main energy source, adenosine triphosphate (ATP).
Magnesium and Bone Health: An Inextricable Link
When considering bone health, calcium and vitamin D are typically the nutrients that first come to mind. However, magnesium is just as essential. About 60% of the body's magnesium is stored in the skeletal system, indicating its importance in maintaining bone integrity.
Magnesium plays a key role in bone mineralization, the process where calcium and phosphate ions are incorporated into bone tissue, strengthening it. Research indicates that adequate magnesium levels promote higher bone density, reducing the risk of bone fractures and osteoporosis.
The Calcium-Magnesium Balance: A Symbiotic Relationship
Magnesium's role in bone health doesn't stop at mineralization. It's also involved in the metabolism of calcium, a mineral that's essential for bone health. Magnesium regulates the transportation of calcium across cell membranes, a critical process in nerve conduction, muscle contraction, and heart rhythm.
Maintaining an optimal balance between calcium and magnesium is essential as excessive calcium can lead to calcification in soft tissues and organs. Magnesium plays a protective role by preventing such calcification, ensuring calcium is deposited where it's needed most - the bones.
Vitamin D and Magnesium: A Partnership for Bone Health
Vitamin D and magnesium share a symbiotic relationship when it comes to bone health. Vitamin D helps the body absorb calcium, and magnesium aids in converting vitamin D into its active form. Thus, a deficiency in magnesium can lead to a deficiency in vitamin D, resulting in poor calcium absorption and weaker bones.
Magnesium and Bone Remodeling: A Balancing Act
Bone health is a dynamic process involving constant remodeling – the removal of old bone (bone resorption) and the formation of new bone. This balance is crucial to maintain a healthy bone mass. Magnesium influences this process by affecting the activity of osteoblasts and osteoclasts, the cells responsible for bone formation and resorption, respectively.
The Real-world Impact: Magnesium Deficiency and Osteoporosis
Research has linked magnesium deficiency with osteoporosis, a condition characterized by weak and brittle bones. Observational studies suggest that inadequate magnesium intake is associated with a lower bone mineral density, which could lead to an increased risk of fractures.
Moreover, several studies have shown that magnesium supplementation can improve bone mineral density. In one study, postmenopausal women with osteoporosis who took magnesium supplements showed an increase in bone mineral density and a reduction in fracture rate.
Achieving Adequate Magnesium Intake: Diet and Supplements
Getting enough magnesium is essential for bone health, and dietary sources are the best way to meet this requirement. Magnesium-rich foods include green leafy vegetables, legumes, nuts, seeds, and whole grains.
In some cases, people may struggle to get enough magnesium through diet alone. In such situations, magnesium supplements may be considered, although they should only be taken under the guidance of a healthcare professional.
Conclusion: Magnesium - A Key Player in Bone Health
In summary, magnesium holds a pivotal role in maintaining and promoting bone health. Its influence stretches from the mineralization process, ensuring stronger, denser bones, to the careful orchestration of calcium and vitamin D metabolism, both crucial elements for skeletal well-being. Furthermore, it plays a critical part in the continual process of bone remodeling, striking a balance between the formation and resorption of bone tissue.
The significance of magnesium becomes even more apparent when considering the potential consequences of deficiency, such as osteoporosis and an increased risk of fractures. Ensuring adequate intake of magnesium through a balanced diet rich in magnesium-containing foods or, if necessary, through supplements, should be a fundamental part of any strategy aimed at optimizing bone health.
In the end, while magnesium might not always be the first nutrient that comes to mind when we think of bone health, its fundamental roles and far-reaching impacts certainly place it at the forefront of maintaining a strong and resilient skeletal system. Acknowledging and addressing the importance of magnesium in bone health can significantly contribute to our overall well-being and longevity.
Magnesium is an essential mineral for bone health: Magnesium is a crucial mineral for maintaining healthy bones. It plays a key role in bone formation and mineralization, and it helps regulate the levels of calcium and vitamin D in the body, both of which are essential for bone health.

Helps maintain bone density: Magnesium helps maintain bone density by stimulating the production of osteoblasts, the cells that build new bone tissue. It also helps regulate the activity of osteoclasts, the cells that break down bone tissue.

Reduces the risk of osteoporosis: Osteoporosis is a condition in which the bones become weak and brittle. Magnesium supplementation has been shown to reduce the risk of osteoporosis and improve bone mineral density in postmenopausal women.

Helps prevent fractures: Magnesium helps prevent fractures by maintaining bone strength and density. A study published in the Journal of Bone and Mineral Research found that magnesium supplementation reduced the risk of fractures in elderly women.

Magnesium is required for vitamin D metabolism: Magnesium is required for the metabolism of vitamin D, which is essential for the absorption and utilization of calcium. Without sufficient magnesium, vitamin D cannot be metabolized properly, which can lead to calcium deficiency and weakened bones.

Improves calcium absorption: Magnesium helps improve calcium absorption in the body, which is essential for bone health. Without sufficient magnesium, the body may not be able to absorb calcium properly, which can lead to weakened bones.

Reduces inflammation: Chronic inflammation can contribute to bone loss and osteoporosis. Magnesium has anti-inflammatory properties that help reduce inflammation in the body, which can improve bone health.

Magnesium helps regulate parathyroid hormone: Parathyroid hormone plays a key role in bone health by regulating the levels of calcium and phosphorus in the body. Magnesium helps regulate parathyroid hormone, which can improve bone health.

Helps maintain muscle function: Magnesium is essential for muscle function, including the muscles that support the bones. Without sufficient magnesium, muscle weakness can occur, which can increase the risk of falls and fractures.

Magnesium supplementation may benefit athletes: Athletes are at risk of bone loss due to high levels of physical activity and increased nutrient needs. Magnesium supplementation has been shown to improve bone density and reduce the risk of fractures in athletes.
Magnesium Information
For more everything you need to know about magnesium and magnesium supplements, check out our comprehensive information page here.
Magnesium
We've created a magnesium supplement with a combination of three types of highly absorbable magnesium at a therapeutic dose. Our magnesium comes as an easy to mix, great tasting powder to ensure optimal absorption. To learn more about our magnesium, check out the product page here.